&nbsp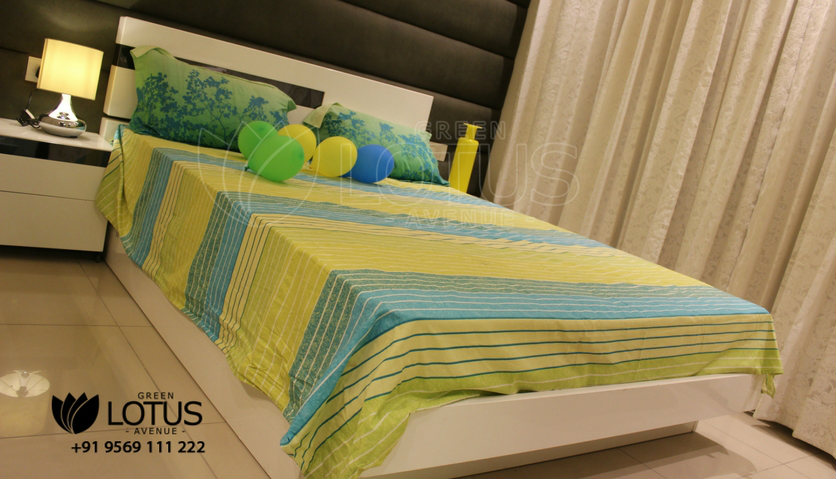 Top 4 Reasons – Why 3 Bhk Apartments in Zirakpur are a Good Investment Option
There seems to be no dearth of 3 bhk apartments in zirakpur and they're also in huge demand among prospective home buyers. This demand is continually increasing due to the close vicinity of Zirakpur to Chandigarh and other flourishing neighborhood areas. This city is attracting the flock of ambitious individuals in the pursuit of success, because of IT Parks, commercial hubs and many big companies like Infosys, TCS, Mahendra. Zirakpur has emerged as the hot spot for both buyers and investors because of its world class infrastructure and other supreme facilities. One of the other major reasons that make people favor 3 BHK apartments is due to the additional bedroom with extra space in their apartments.
Spacious and Comfortable Dwelling Option
3 BHK flats are useful when you have your guests, friends and extended family come over. Extra space will help you run out the risk of letting down or upsetting your guests. The spare room will provide you the much-needed space to easily resolve all the space related issues.
Potential Family Expansion
Undeniably, your family is going to grow with time. Rather than considering your present needs think about the future. People today are looking for more privacy between the family members. So, 3 BHK caters to the needs of your kids and parents. Possible space crisis might not occur to you at first sight, but at a later point of time, you will keep wondering where all the space went. It's better to keep a keen eye on your possible future needs before making any decision.
Slight Difference in 2 BHK & 3 BHK Price
As there is a nominal price difference between 2 BHK & 3 BHK flats and that indeed is a primary reason that fascinates more people towards choosing a 3 BHK. People are ready to invest a little more for better comfort and space they're being offered. Many prestigious projects like Green Lotus Avenue is already providing 3 BHK flats at an affordable cost. This offers an additional advantage to home buyers looking for 3 BHK at the budget of 2 BHK.
Improved Purchasing Power of Home Buyers
The purchasing capacity of home buyers has definitely improved over the time. This, in turn, has raised the willingness to extend their budget in residential properties. The growth and development in diverse fields like IT hubs, retail outlets, real estate, manufacturing, etc. have brought professionals from other cities to Tricity or Zirakpur. Most of these professionals want a home that is close to their office. These folks love to call Zirakpur as their second hometown, which has contributed a lot to the residential property in Zirakpur.
Are 3 BHK Apartments in Zirakpur a Good Investment Option?
Located in the heart of city, Chandigarh, residential flats in Zirakpur has become a good investment option. The good income from flat rentals makes it a long term investment option with high returns. Strategically positioned at the most promising location, Green Lotus Avenue 3 BHK Apartments in Zirakpur is a good choice as an investment option and this has greatly accelerated the demand for bigger flats.
Green Lotus Avenue is one of the best projects to invest for 3 BHK Apartments in Zirakpur. It is the region's first green residential project which is fully furnished, spacious and affordable.
To know more, you can contact us at +91 9569111222.