&nbsp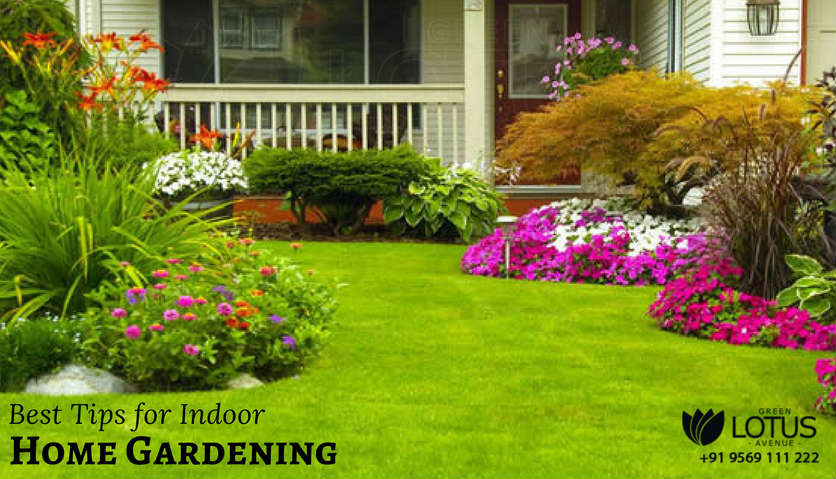 8 Best Tips for Indoor Home Gardening
Even in the tiniest spaces, it is possible to invite nature into your home. Small gardens, petite patios and tiny terraces may need little more thought and creativity than larger spaces. Of course, the fact that good things come in small packages is a real truth. While an indoor garden may seem a dream for many, it doesn't mean you can't make a green oasis within your living area. Here are some indoor home gardening tips that will offer inspiration for miniature gardens anyone can master.
You'll be amazed to know by what you can amount green up your space in nooks and crannies. Even the less obvious places around your abode can be used in interior schemes. Research also reveals that 60% of us are interested to know more about home gardening. And indoor gardening is a plus for those who are not only short of space but want to cleanse their household air as well.
Check out some of the best indoor home gardening tips:
Plant up High
Balconies and windowsills are not only the places for planting or gardening. Planting up high in awkward and limited spaces is also an effective way to bring life into your home without eating up your precious space. This method is as simple as hanging a strong hook on a wall that can effectively carry the weight of your plant. In short, you need to be creative while positioning plants differently.
Just Grow Medium
Indoor gardening is somewhat different than regular gardening. As regular garden soil is full of weeds and insects found on a farm, it is not apt for indoor gardening purposes. Farmland has plenty of nutrients essential for plants to thrive. So just grow medium or purchase a premade one from a local garden store. Potted plants demand regular watering routine as these plants tend to dry out quicker than the plants growing in the soil.
Go with a Colorful Display
Everyone loves to make their indoor spaces colorful and eye pleasing. For the best colorful display, use a pattern of flowering shrubs. This will help you easily maintain the plants once planted. Moreover, choose smaller plants if you wish to spend less. Small plants not only grow quickly but in less than two to three years they attain the same dimensions as big specimens.
Keep Winter Dormant Plants on Rest
As most of the plants are dormant during winters and need less sunlight at this point of time, move plants to a cooler position for rest. Also, the amount of water and food should be reduced to prevent diseases such as root rot and mold.
Optimum Light
Light is essential for plants to help them grow healthy foliage and bear fruits. Without enough light, a plant is not able to fully expand. Tall buildings nearby your home will obstruct natural light to reach your plants even though they're kept close to the window. There is limited natural light during the gloomy season. So, make sure your indoor plants are placed at places where they receive ample amount of sunlight.
Choosing the Right Plants
Mostly, we either care too much for our plants or barely ignore them. If you don't have enough time, choose only the plants that require less maintenance. And if you've plants that need regular watering, use self-watering pots to keep the soil moist when you're away.
While space can be an issue for some, avoid plants that need big space. Of course, they'll eat into your living space. You may opt for some indoor home gardening plants like herbs, flowers and bonsai trees.
Right Level of Humidity
Plants look withered or puckered if there is a lack of moisture. There are several ways to provide good moisture to indoor plants. Keep plants adjacent to each other so that they can retain humidity from one another. The best source of moisture for plants is evaporation. You can also put a tray of water next to your plants to give them a similar humid effect of living near a big water body like the sea or ocean.
Make it Interesting
Try out something interesting. You can mix shape, scale and texture to brighten up the environment. It would be great if you can contrast smooth with spiky, rectangular with round, plants start resembling as sculptures and appear as focal points inside the apartments in Zirakpur.
Final Words:
The scarcity of land should not refrain you from bringing that much-needed garden into your home. Indoor home gardening boosts your chances of having the natural beauty mesmerizing your home.
With this green beautification into your home, you also need a place where you stay carefree in a healthy, peaceful and eco-friendly environment. This is where Green Lotus Avenue in Zirakpur adds much more than conventional options. Read more: Eco-friendly apartments in Zirakpur that will make you go green.
For any kind of home related queries, please call Green Lotus Avenue on 9569111222.