&nbsp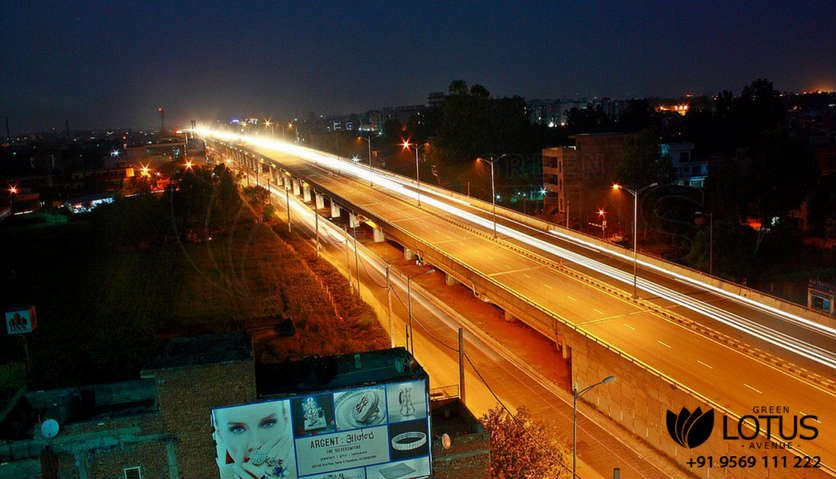 Connectivity & Affordability: The USP of Zirakpur
Zirakpur has emerged as one of the most promising locations that are hard to ignore for prospective home buyers. It has also witnessed consistent growth and demand for housing due to its strategic location, easy connectivity and affordability. Easy accessibility to Chandigarh and Mohali, which is education and corporate hubs, while being a peaceful space, has made Zirakpur a most sought-after destination to buy flats in Zirakpur. Connectivity to the International airport has further boosted the demand for property in this area.
What are the property prices here?
The biggest advantage for Zirakpur is the difference in capital values of properties as compared to Chandigarh, Panchkula and other surrounding regions. A 2 BHK flat in Zirakpur costs around 15-25 lakh. Whereas a 2 BHK flat in Chandigarh would cost around 40-90 lakh. So it is difficult to get such pricing nearby Tricity.
What about Connectivity and Accessibility?
Its direct connectivity to Chandigarh, Patiala, Delhi, Ambala and Himachal Pradesh further makes it a hotspot destination for those who often have to travel outside. Zirakpur excellent connectivity with Chandigarh Business District and other neighborhood cities such as Panchkula, Shimla, Mohali and Ambala is surely presents an attractive deal to home buyers.
Easy accessibility to nearby shopping malls, airport, railway station, eating points, NH-22, IT and educational hubs have played a pivotal role in sustaining the demand for residential property in this area.
Proposed Sector Wise Layout
Also, in coming days, Zirakpur is set to witness division into sectors and residents will have the address similar to ones in Chandigarh. The Municipal Corporation of Zirakpur has already passed a notice convert the residential colonies and surrounding areas into sectors so that Zirakpur appears no way less than Chandigarh. To mark this process, Lohgarh Road has been widened to 60 ft. There are plans to widen other motorways as well. According to a report, the Map for each sector along with house address will be uploaded on Google.
With a number of high rise towers dotting the skyline of Zirakpur, it has become a satellite town, which is situated in the periphery of Chandigarh.
Good News about Home loans
RBI has announced to reduce interest rates to ease the financial pain on home buyers. RBI has taken measures to reduce the liquidity ratio by 50 basic points to 20 basic points. This could be of great advantage for prospective home buyers with the expectation that lending institutions could further lower the interest rates on loans.
For any queries regarding connectivity, please contact us on 9569111222 or you can also drop us a mail at sales@greenlotusavenue.com