&nbsp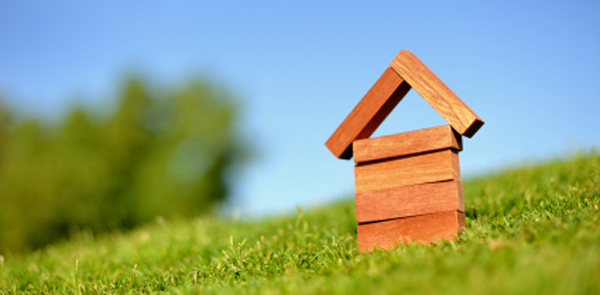 Cost Effective Methods to Conserve Energy
It is a common perception that sustainable development involves huge investments and is high maintenance. In a way, it is true. When a new building is being constructed, it involves using environment-friendly building material, installing solar panels, using equipment that utilizes less energy, utilizing plumbing equipment that facilitates effective water management, using paints and flooring that have less VOC, etc. All these techniques, plus getting the building LEED certified, entails added expenses. That is why green buildings usually cost 5%-10% higher than ordinary buildings.
However, there are many benefits to this. Firstly, the investor can sell green buildings at a premium. Secondly, green buildings do not get affected much by the price volatility in the property sector. Thirdly, green buildings have a higher resale value as well. Which makes it a profitable investment for the buyer.
Yet, there are easy and small changes that can be made with a conscious effort, to encourage sustainable living without burning a hole in your pocket. Every little change matters and contributes towards a healthier environment.
REUSE AND RECYCLE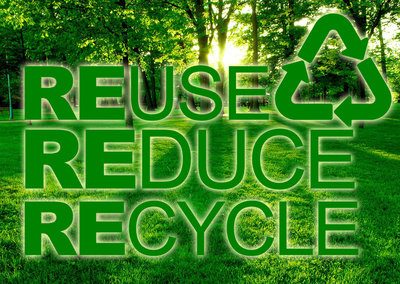 Reusing old materials instead of buying new should be encouraged wherever possible. Reusing not only reduces the negative impact on the environment, it even helps you save more.
Building materials such as old glass, old tiles, etc can be easily used while refurbishing a building.Recycling old materials or waste materials is highly encouraged in order to bring down wastage to a minimum.
Garbage contributes a lot towards pollution. Garbage also leaves a higher carbon footprint on the environment. Therefore, effective recycling is essential for sustainable living.
PLANT MORE TREES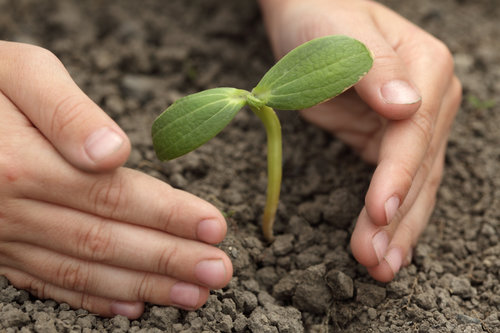 Planting more trees is the most conventional method and should be adopted extensively as it leaves a huge impact on the earth's environment.Firstly, planting more trees reduces air pollution and makes the surrounding air fresh and clean.
Secondly, trees reduce noise pollution and create a peaceful and refreshing environment. Thirdly, strategically planting trees around buildings create shade for the buildings in summer while they allow maximum sunlight in during winters.
Other methods include having huge glass windows, using low VOC paints and flooring, using less electricity, avoiding wastage of water, etc. With growing concern about the impact of commercialization on the environment as well as on the health of people, every effort should be made by every individual to encourage sustainable living.