&nbsp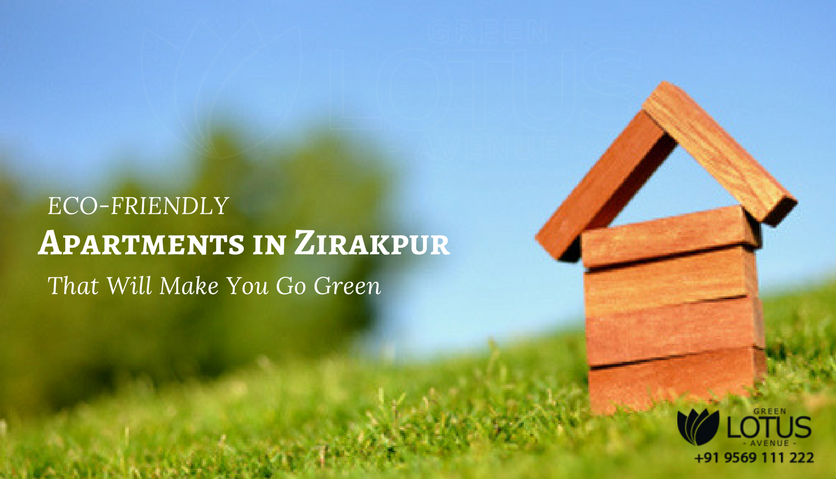 Eco Friendly Apartments in Zirakpur That Will Make You Go Green
There are various types of apartments, depending on the location, architectural style, design, and plan. But, one of the lesser known characteristics is green or eco friendly apartments in Zirakpur. The rapid increase in temperature of the planet has aroused the people demanding an instant solution for the protection and conservation of the environment. This is when the concept of green apartments was raised by some of the realtors or developers. Now, several projects like Green Lotus Avenue has come up with structures that are earth capable and asset effective throughout the life cycle of a building.
Certified By IGBC (Indian Green Building Council)
Green Lotus Avenue has undertaken different strategies for the promotion of green living. It is the Tricity's first ever green residential project that also have been recompensed with great focuses from IGBC (Indian Green Building Council), keeping in mind the major focus on constructing a feasible and healthy environment.
Many green elements have been implanted into the construction of eco friendly apartments in order to create and sustain the green and healthy living. It is important that every individual does their little bit to improve the environment to witness the mass transformation in coming days.
Helping Our Environment
Going green helps us and our environment in many ways. Most importantly, it helps in maintaining the ecological equilibrium on the surface of the earth. One thing which has lately gained a lot of attention is depletion of natural resources at a high rate. It's unsustainable and the fact that we're leaving a carbon footprint behind immaterial of what we decide to do is what exploiting our resources.
Utilizing Eco friendly Apartments Techniques
The major burden on the ecosystem is significantly reduced to a great extent with the construction of green apartments which mainly utilize renewable wellspring of vitality and ecological protection techniques including water reaping and so on. These eco friendly apartments come with ethical construction along with other techniques like using rainwater harvesting to conserve water and solar energy to save energy and cut down electricity bills.
These environmental friendly apartments that are gradually coming up with a green tinge are usually built with green materials that benefit our ecosystem. This includes the re-use of materials that are made of renewable resources, non-toxic paints which do not cause any harm to your health and environment.
The utilization of such elements which are beneficial for the environment also takes care of your budget at the same time. Being a resident of such eco friendly apartments in Zirakpur, you can enjoy tax benefits and various other perks from the government. With the integration of these greener elements, Green Lotus Avenue has set a unique example of a green residential project that has a great standard for the design, construction, and maintenance of energy efficient homes and buildings. They truly understand that the need of green space, green building, and alternative resources are the wave of the future. The use of recycled construction materials, rainwater collection systems, and solar power all benefits the entire ecosystem including forests, animals, and people.
In the lap of nature, it is entirely simple to contribute and help preserve excellent quality of life for years to come.
To know more, you can contact us at +91 9569111222.