&nbsp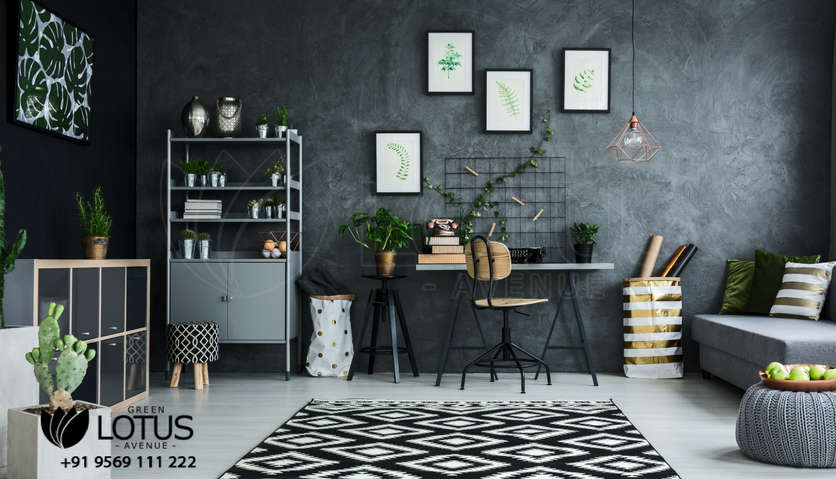 Health Hazards of Lead-Based Paint In Your Flat That You Don't Know
This might be a hardly discussed topic among us. But, being one of the most significant aspects of our life, it is important to check if your flat in Zirakpur is painted with a lead-based paint, which causes several health hazards. So, did you ever ask your builder about what kind of paint is used in your flat? No wonder, you have not even bothered to think about it once before buying a flat which is meant to be a healthy place to live.
Containing measurable quantities of lead, exposure to a lead-based paint has the great potential to be a health hazard. Although it was commonly used in homes built before 1980, millions of homes still have lead-based paint on their walls, both inside and out.
Health Hazards Caused Due to Lead Based Paint
Lead is the number one environmental threat to the health of children. As it is a highly toxic metal, when absorbed in the body, it can cause damage to the brain and other vital organs like kidney, nerves, and blood. The dangers of lead ingestion on fetuses and young children are more significant. They are more negatively affected than adults as they absorb more lead into their bloodstream. It can include a delay in physical and mental development, behavioral issues, lower IQ levels, learning disabilities, stunted growth and headaches. Whereas in adults, lead exposure may cause reproductive issues, digestive issues, joint and muscle pain. At high levels, it can cause, seizures, coma, and even death.
Initiatives By Our Government
In 1992, the Residential Lead-Based Paint Health Hazards Reduction Act has been passed which requires property sellers to notify about lead-based paint and the hazards associated with it. Department of Housing and Urban Development and the Environmental Protection Agency in 1996 introduced lead-based paint disclosure regulations that fully implemented the 1992 Act.
Green Lotus Avenue – A Caretaker of Your Sustainable Future
Since you're putting a huge investment into purchasing a flat, the responsibility for maintaining the safety of your home rests with your builder. Certified by Indian Green Building Council Certification, Green Lotus Avenue is Tricity's first ever green residential project that has been built using high-quality paint which is 100% lead-free to encourage the practice of sustainable living. Their major focus is not only on reducing project's damaging impact on our lives, but also create a healthy environment in and around the building. Apart from 100% lead-free paint used in flats in Zirakpur, Green Lotus Avenue fosters a sense of care and responsibility towards our environment by bringing its one-of-kind green project with major highlights such as rainwater harvesting, green living, utilizing solar energy and luxury at its best.
For any queries, please contact us on 9569111222 or you can also drop us a mail at sales@greenlotusavenue.com