&nbsp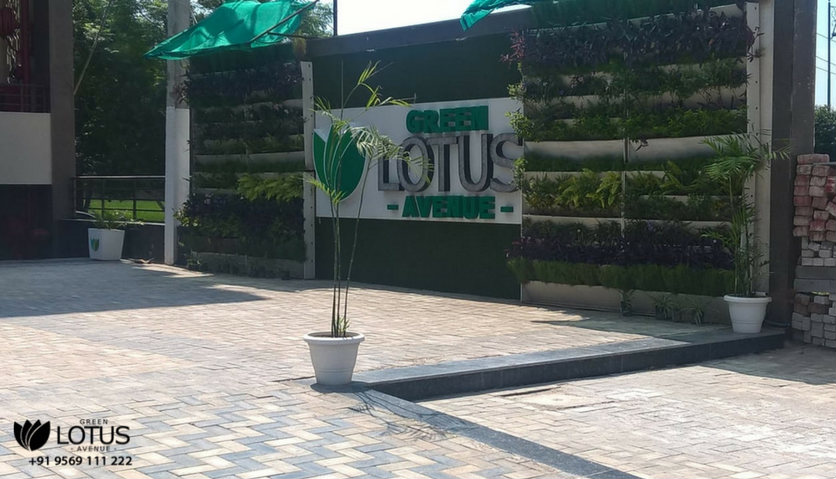 Penthouse : The Epitome of High Living With Great Returns
Are you aware of any kind of housing that is more luxurious and exclusive than penthouse? This top-of-the building apartment is considered as a space where you get the beautiful views, premium features, plenty of space for hosting big parties and a good sized terrace to spend a pleasant time with your loved ones. It is synonymous of deluxe apartments in the sky.
A Sneak Peak into Penthouses
Strategic location, panoramic views of the city's skyline and the most imaginative luxurious conveniences – penthouse is a kind of property that every person could dream of. Situated on the top floor of a building, a penthouse is built in the space of two or more flats on floors below. Let me explain it with a simple example. A typical floor with four flats on it may have two very spacious penthouse suites. Spacious roof terrace and an elegant roof garden are some of the common features of the penthouse.
Generally, the term penthouse is referred to as a house built on the roof of an existing apartment building, laid back to provide an outdoor area surrounded by the breathtaking views. But as of now, penthouse in a broader sense means the top floor of a taller building, which is tricked out and boosts premium and luxurious amenities in contrary to other units present in the building.
Major Attractions of a Penthouse
The best part about these penthouses is the refreshing swimming pool with sunbathing benches to help residents unwind after a maniac day in the office. Even in many penthouses, swimming pool is situated right next to the open terrace.
Towering above a city, a penthouse apartment offers incredible views and often the 360-degree panoramas. This property is thoughtfully designed to take advantage of every feature of its enviable position.
Most of the penthouses have on-site shops, so that the residents need not run out to a corner shop as you can have all the shop facilities just a few paces out of your front door.
These opulent high rise blocks today offer similar enviable views and conveniences as the duplexes.
The penthouse developments have on-site gymnasium and yoga center so that you stay fit and doesn't even need to pace out of the premises.
With the library, community hall, jogging track, play area and 24 hours back up, no stones are left unturned at penthouses to make sure its residents get the best of everything you deserve and desire.
The Cost of a Penthouse
The cost of a penthouse may vary from city to city and its location in that city. However, penthouses tend to follow the general market trend and spending some money for a completed and inhabitable penthouse does come with lots of perks. The luxury, space and endless amenities completely outweigh the price. The penthouses come with a separate bathroom on the terrace, split level property, airy and high ceiling rooms, wide foyer, etc.
The Amount Buyers Need to Pay to Be on Top
Far away from the hustle and bustle of the city's life, a penthouse is a symbolism of unique bubble of peace and an opportunity to look down on a busy city life. Not just the views, but also the central city position which keeps the price of penthouses sky high. But despite, sky high prices, there are still buyers willing to pay the top amount of money to hit that "penthouse" or you could say "PH" elevator button.
But, how much buyers are willing to pay to have a penthouse in their address?
To find out the answer to this question, I myself took a dive into the price list of some residential projects so that I can put forward the best analysis. I thought It would be great if I take an example of a project that is not only reliable but is loaded with top notch amenities, excellent infrastructure, favorable location, etc. So, I chose the Green Lotus Avenue, a green residential project in Zirakpur, which is complete in own sense and have the best of everything. This project includes 3 BHK, 3 + 1 BHK, 4 BHK, 5 BHK penthouses in their project. So, after comparing the price of 4 BHK penthouses with the floors directly below i.e. 4 BHK flat, the average price difference came out to be approx Rs. 48 Lac, if it is presumed that the cost of a penthouse and flat is 96 Lac and 1.44 Cr respectively. I used the word 'presumed' and 'approx' because the price may vary according to market conditions. But, still, this estimate turns out to be useful in case a buyer needs a basic price comparison.
Also read: Dwell in luxury and space at 4 BHK penthouses in Zirakpur
This nominal price difference is definitely worth it if you want to get that indescribable feeling, some peace and quiet, unobstructed views, high ceilings, lots of light, spacious terrace and private outdoor space.
Does the Sky High Life Make for Great Returns?
There is nothing as luxurious as a premium penthouse set high in the sky. But does the high life make for great returns?
Penthouses hold a different kind of market with a different kind of mindset and people invest into it only for lifestyle reasons with the size and aspect of entertaining or open area assuming a much greater vitality than its future value. For all these reasons, penthouses tend to have higher resale value in contrary to non-penthouse flats or apartments. Moreover, they also tend to be less affected by market volatility.
All in all, if you're seriously looking to buy your own slice of the skyline, this read on for the low down on the epitome of high living might help you.